CodeLauncher
As a developer, you need to run many different processes for your development work. CodeLauncher provides a hub for all the server software you need, and you can organize them by project and check their output accordingly.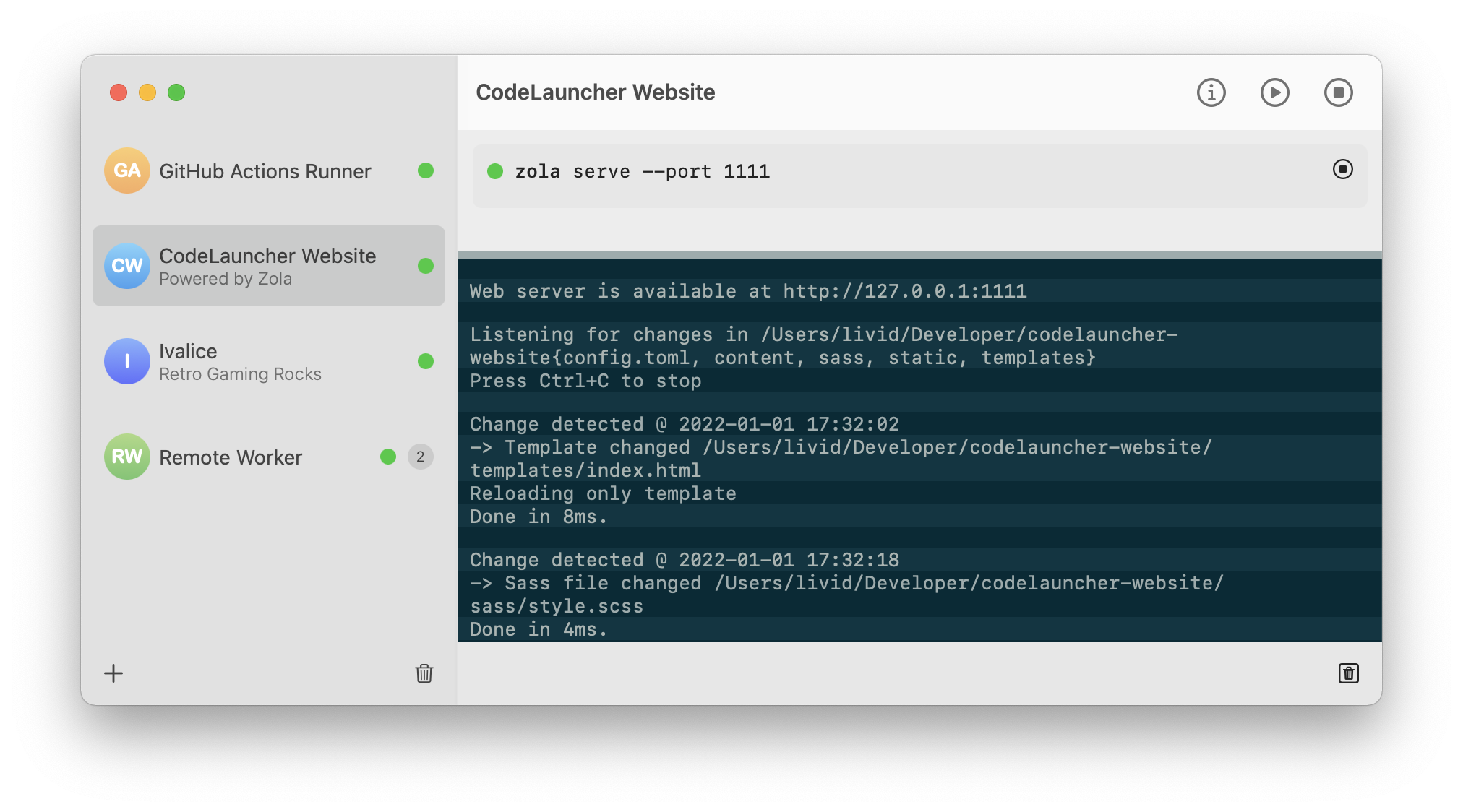 Core Features
Manage processes by project
Check the output of each process
Auto start projects when CodeLauncher starts
Manage environment variables of each process
Open project directory with Terminal or Visual Studio Code
Export/import projects for sharing between team members
Open Source
CodeLauncher is free and open-source.
If you have used supervisor on Linux before, you will find the concept is quite similar. CodeLauncher works like a GUI version of supervisor for macOS, while the main goals are to make it easier to organize processes and check the output.